Smart home is now green

The Astrel Group aims to deliver the green smart home by enabling communication between its vanguard systems for IoT-compatible energy management: the Rialto smart home platform and the Elios4you photovoltaic self-consumption monitoring device.
The integration between Eliosyou and Rialto allows the user to operate the climate control system depending on the energy available from the solar PV and the room temperature detected by Rialto smart thermostat.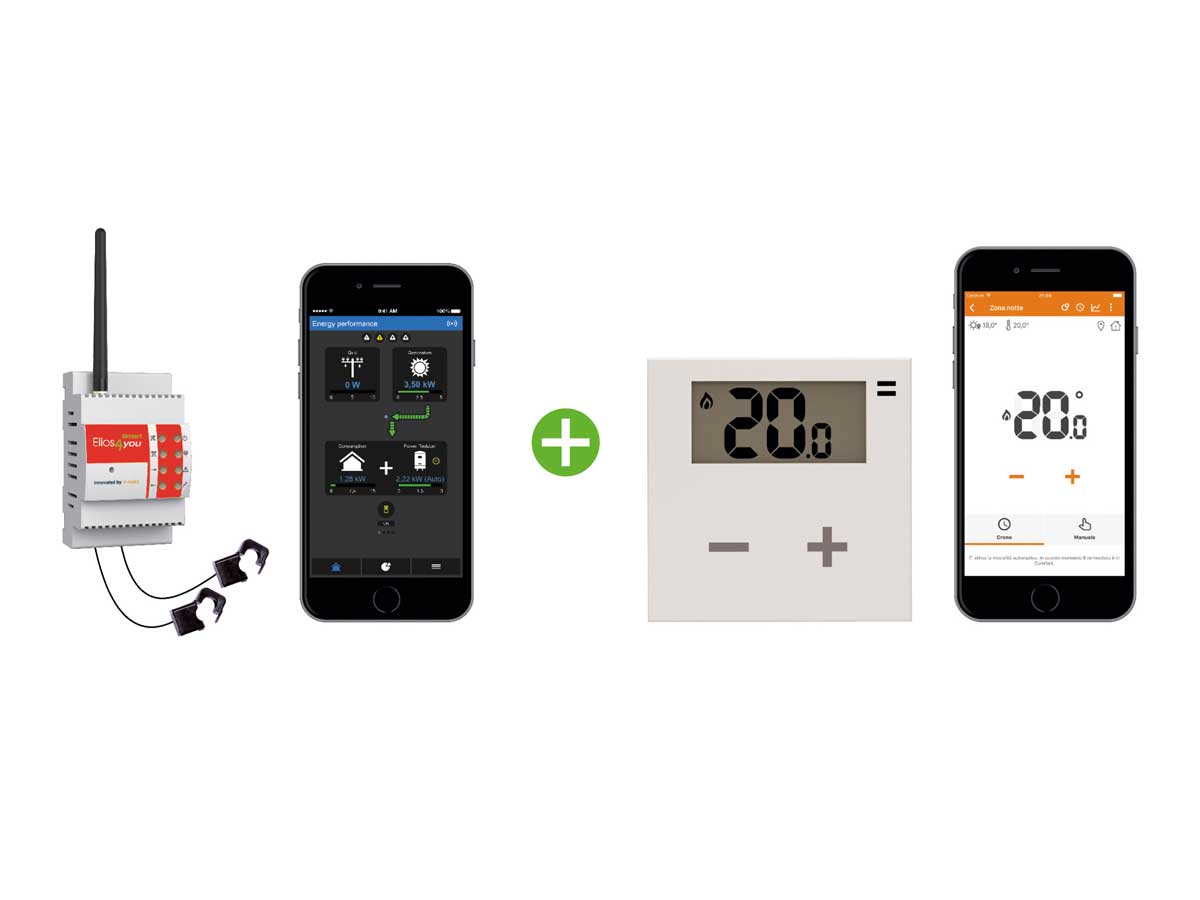 To achieve this, Elios4you connects via Wi-Fi and shares data on surplus power available from the photovoltaic source with Rialto platform.
This feature allows reaching the comfort setpoint using only the photovoltaic energy: users can minimize their reliance on grid electricity and gas, achieving greater independence and benefiting from significantly reduced fuel bills.
The path toward sustainability
The integration between the two systems draws up new plans for the future and meets market demands in the matter of more sustainable lifestyles, aimed at reducing the environmental footprint of homes and buildings.
With this goal in mind, Astrel Group systems focus on smart home and renewable energy sources, a successful partnership in terms of sustainability: the communication between Rialto and Elios4you allows the user to manage photovoltaic energy and smart home in a new way, 100% green.