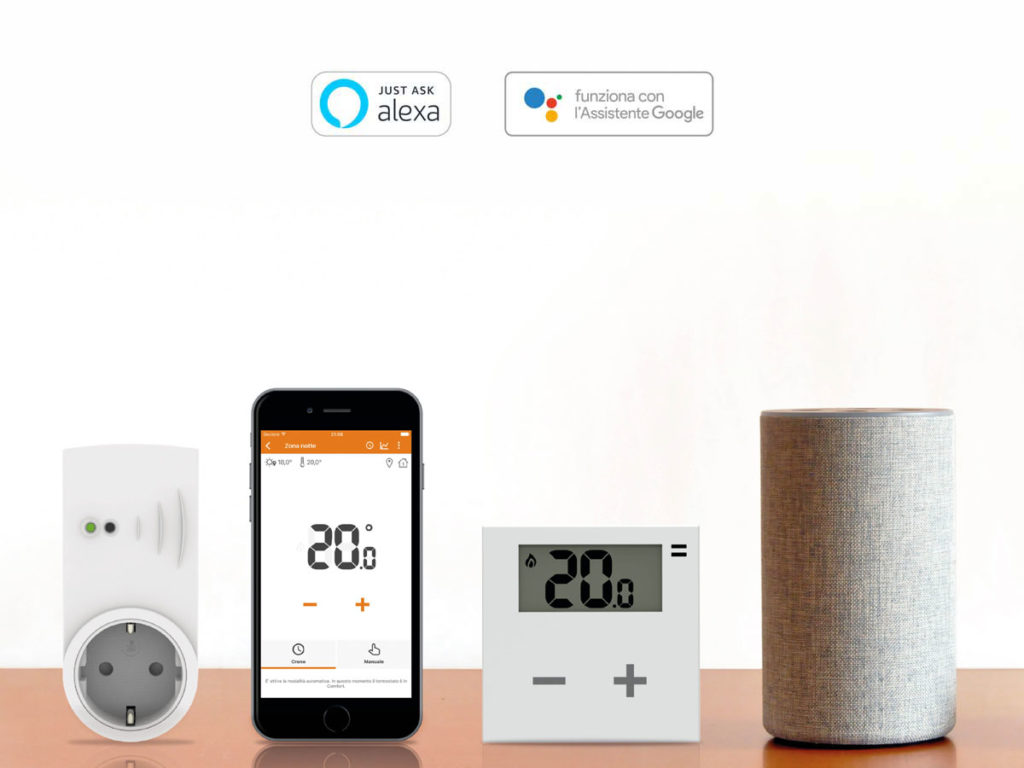 Homes are becoming ever-smarter thanks to IoT devices and smart speakers.
The Rialto platform is now compatible with Amazon Echo and Google Assistant voice assistants, thus extending its functions and allowing you to enjoy always the maximum comfort at home.
Managing Rialto wireless thermostats and smart plugs is even easier with voice control.
Amazon Echo and Google Assistant can manage heating, cooling systems and household appliances easily, and help the user to control all the devices saying just a few words.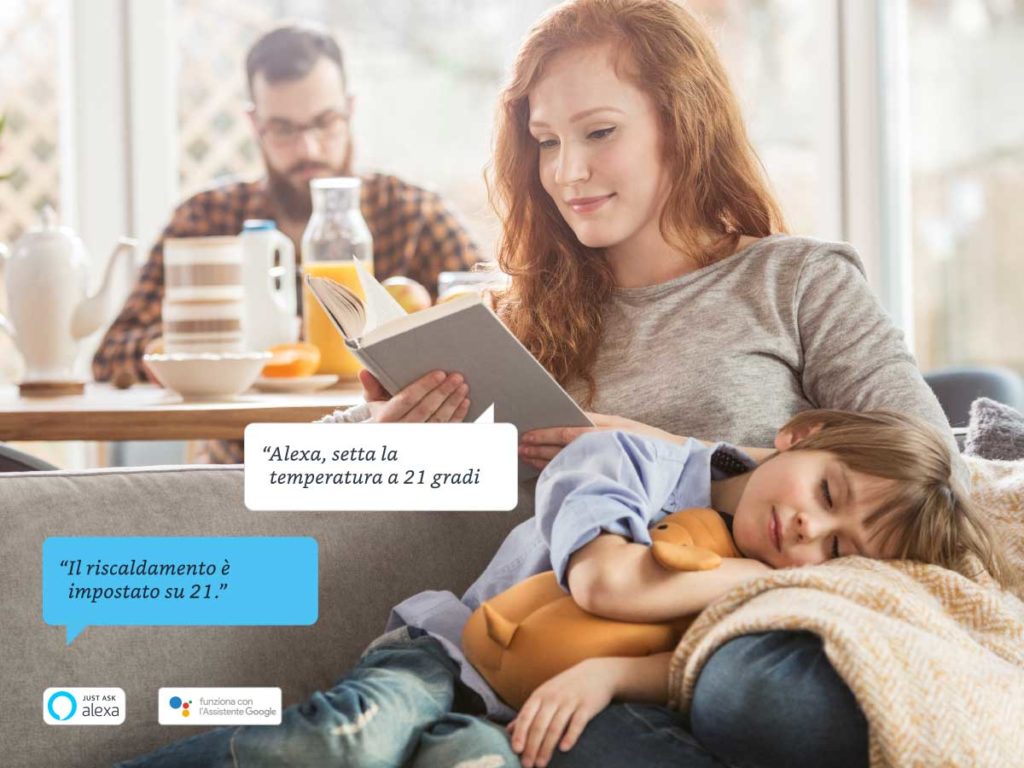 Integration with smart speakers allows to:
Ask the voice assistant which is the temperature in each room
Set the desired temperature on each Rialto smart thermostat
Raise or lower the temperature
Set the thermostat to heating or cooling mode and vice-versa, for example when using a heat pump
Turn on and off the Rialto smart sockets connected to household appliances (for example fans, lights, etc.)
The Rialto system is oriented toward a more comfortable and sustainable living, made possible thanks to new products and features.