Many people had asked for it and… now here we are: Rialto Active can now control even radiator valves! Thanks to the integration of Danfoss Ally™ Radiator Thermostat into the Rialto Active system, today we can offer a complete range of solutions for "smart" heating and energy-saving, taking control even of a single radiator.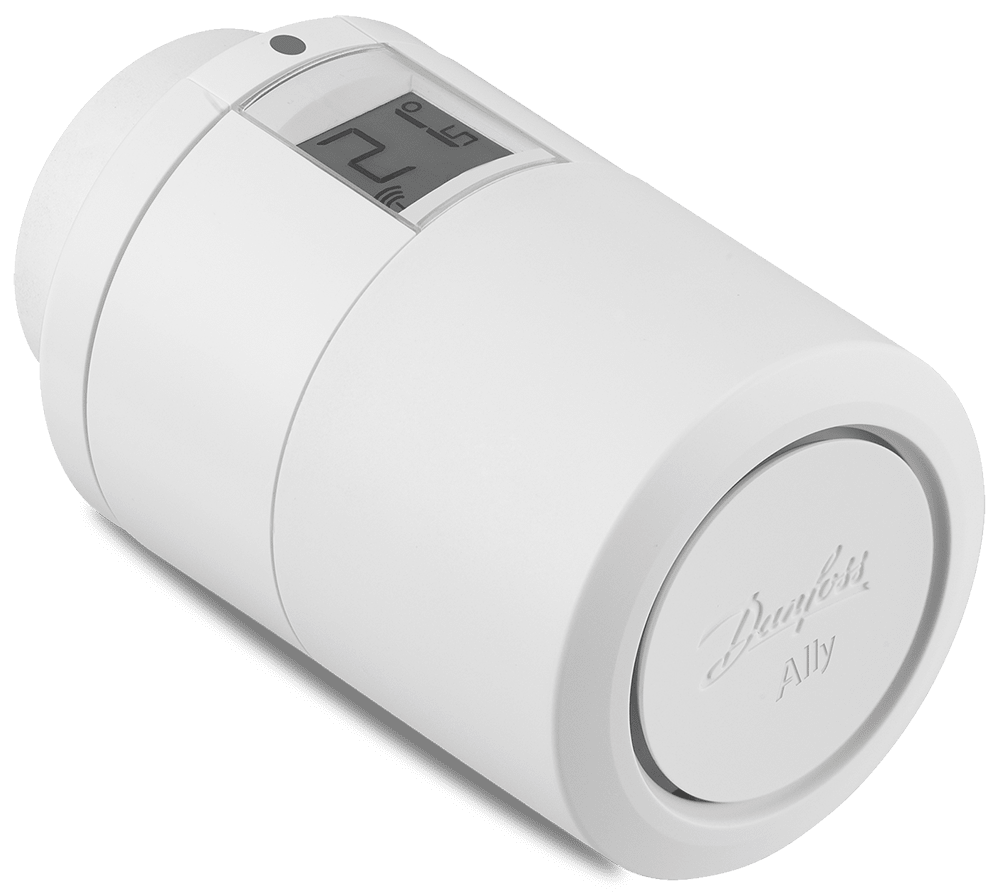 This new solution is suitable for many applications and it solves the problem of efficient heating even in apartment buildings with a central heating system. Taking control of single radiators is the only way to promptly manage the temperature of the house, reducing waste and energy consumption.
How does it work?
Very simple: once the Rialto Whitebox control unit (hub) has been installed, through the Rialto Active App you have just to bind, one at a time, the Danfoss Ally™ Radiator Thermostat in the Rialto Zigbee network. In the end, you will be able to manage the temperature of each room individually as with a simple thermostat, directly from the Rialto Active App.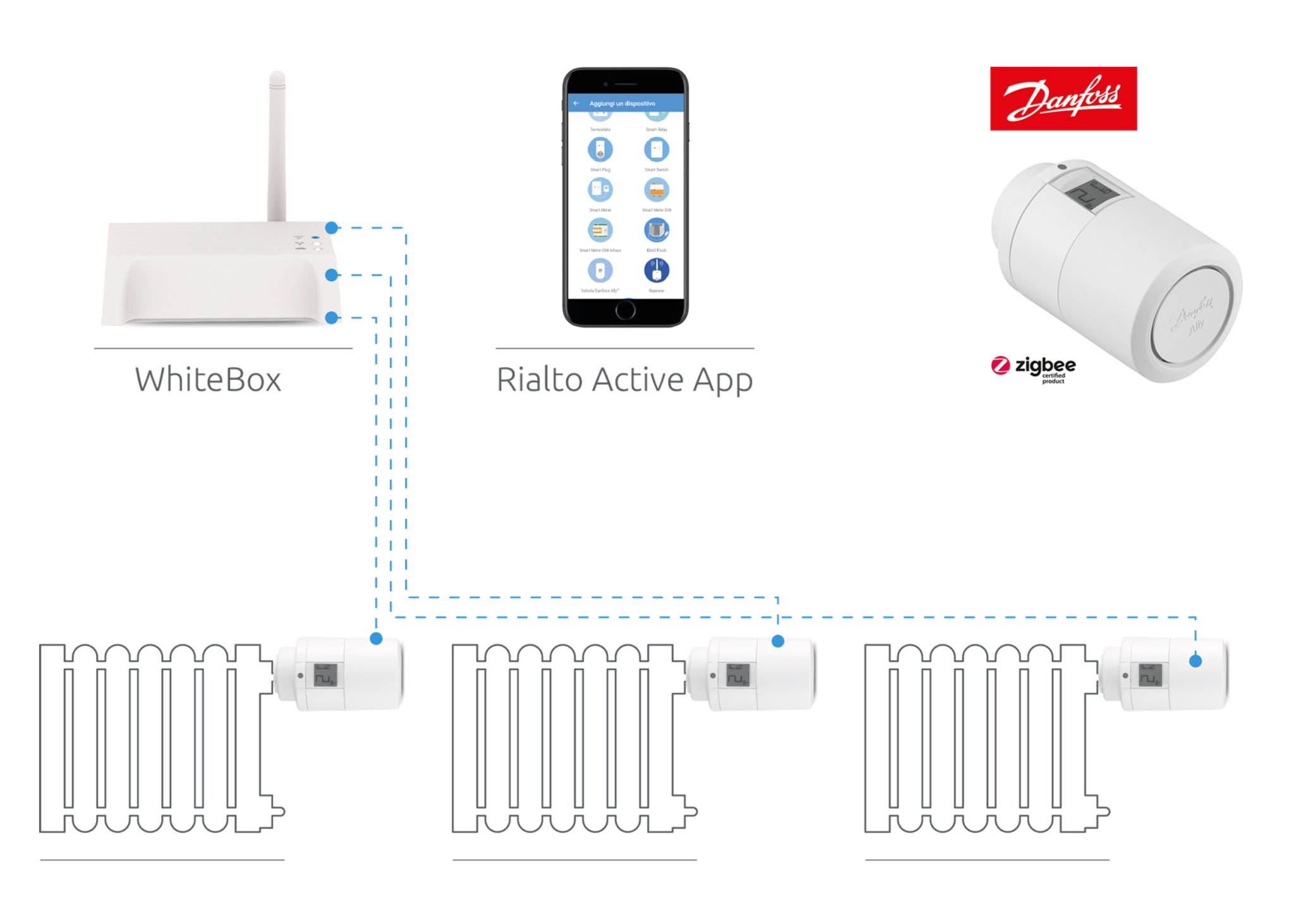 Therefore, all the functions of the Rialto system remain available, such as weekly programming, voice control with Amazon Alexa or Google Home, "geo" function for heating the house depending on where you are and many others, including the possibility of managing all the other Rialto devices already installed (thermostats, relays, electric shutters, etc.).
Zigbee: the standard for smart home integration
To expand the possibilities of use of our smart home system, we opted for a collaboration with a worldwide leading company in the sector such as Danfoss: we, therefore, did not develop a "proprietary" radiator valve but we have simply integrated a radiator valve compatible with our Rialto Active system.
Why? Both our "smart home" platform and the Danfoss Ally™ Radiator Thermostat are based on the same low-power wireless communication standard: Zigbee technology. The Zigbee standard, managed and promoted by the Zigbee Alliance, was born in 2004 (we have been partners since 2006 …) and has always had as its mission to create an "open" communication standard, which guarantees a simple integration between objects and platforms.
Thanks to this standard, the integration of the Danfoss Ally™ Radiator Thermostat into the Rialto Active system was very easy. This project emphasizes Astrel's vision: an integrated and "open" smart home, which aims to reduce management complexity for both users and installers, through transparent and targeted collaborations.
Are you interested in? Contact us!