A ZigBee wireless device for connecting third party Modbus RS485 devices to a ZigBee Modbus Gateway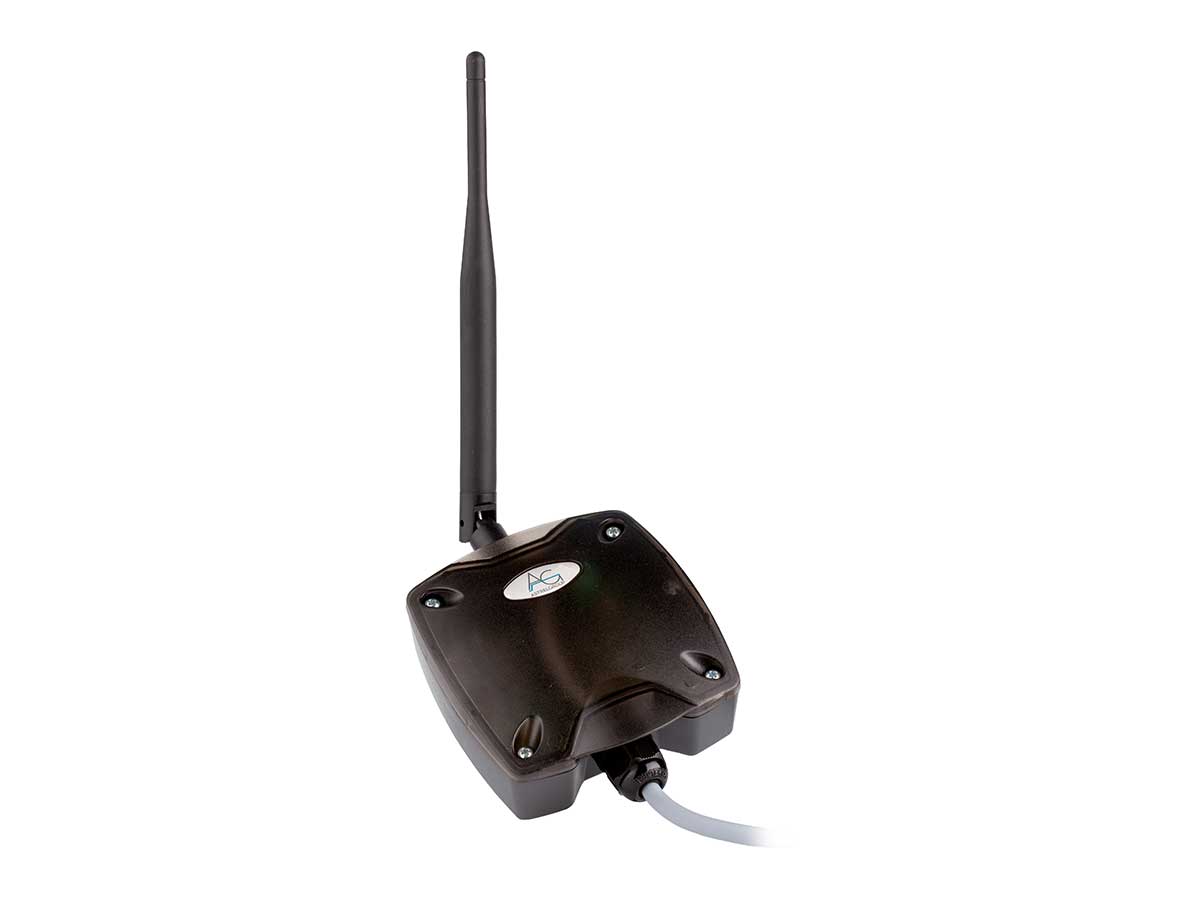 Main technical specifications
Connects third party Modbus/RTU devices to the ZigBee radio network
Modbus / RTU protocol
RS485 interface for connection to the PLC/Scada
Routing functionality
External antenna
Applications
Building energy management systems
Building automation and industrial control systems
Description
Wireless connection device between a ZigBee Gateway and one or more third party Modbus devices connected to the Bridge via 485.
The ZigBee Bridge simplifies the connection of third party devices as it does not require cables to connect to the PLC/Scada. This facilitates installation in large buildings.
Information is exchanged between the PLC (or PC-Scada) connected to the Gateway and the third party Modbus devices via the ZigBee wireless network, with no cables required.
Thanks to mains power, the device can also function as a ZigBee signal repeater and as a parent device for battery powered sensors.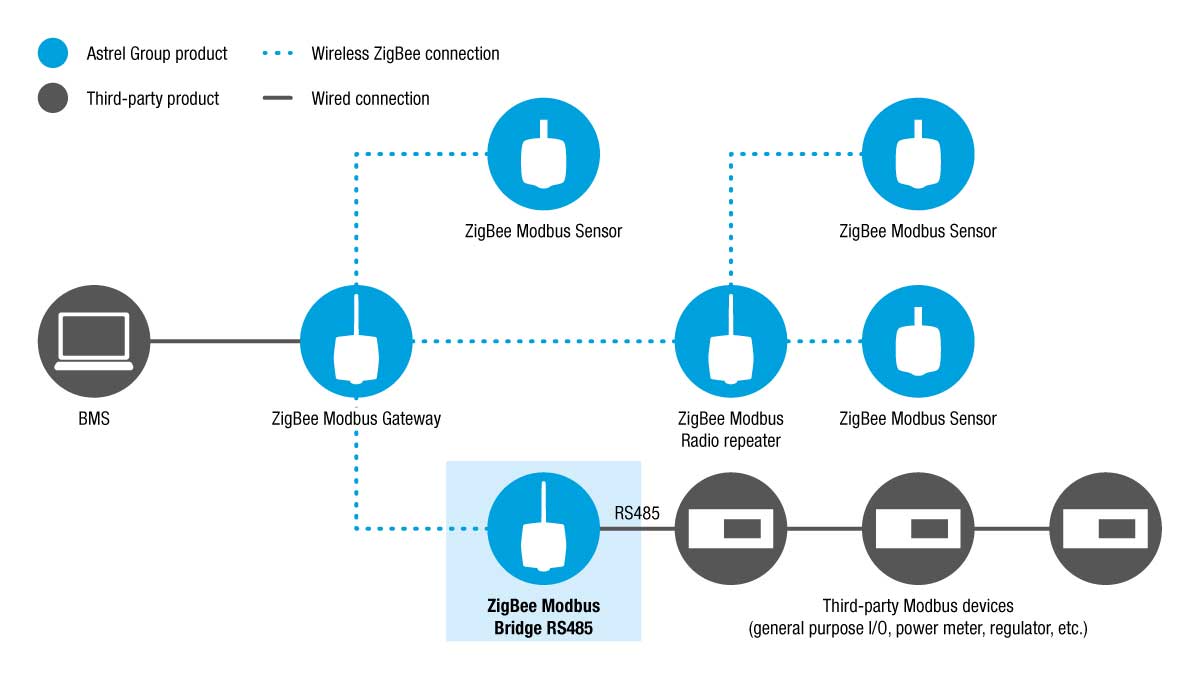 Image
Code
Description
ZR-B-P485-EM
High power, amplified ZigBee-RS485 Modbus RTU Bridge
Power: 12-24 Vdc power, power supply with Italian standard 230 Vac / 24 Vdc plug included
General specifications
Chip Ember EM3587
Compatible with IEEE 802.15.4
Stack EmberZnet 5.3.1 (ZigBee PRO)
Modbus / RTU
Radio specifications
Frequency: 2405 MHz to 2480 MHz
Modulation: DSSS
Nominal transmission power: 1 mW (0 dBm)
Receiver sensitivity: -92 dBm
Antenna
External antenna with 5 dB gain
Radio range: 100 m outdoor; 30 m indoor
Antenna connector
SMA-RP antenna connector
Power supply
12 to 24 Vdc, 100 mA; 12 to 15 Vac, 50 to 60 Hz, 2.4 VA
Status display
3x indicator LEDs
Connections
Power supply: push-in terminals (3.81 mm pitch)
RS485 interface: push-in terminals (3.81 mm pitch)
Inputs
RS-485 input
Mounting
Wall-fixing with screws
Ambient parameters
Operating conditions: -10 to +60 °C; <80% R.H. n. c. Storage conditions: -20 to +70 °C; <80% R.H. n. c.
Degree of protection
IP51
Insulation
Class II
Conformity
ETSI EN 300 328; ETSI EN 301 489-1; ETSI EN 301 489-17; EN 61000-6-1; EN 61000-6-3; EN 60950-1; EN62311
Directives 2014/53/EU (RED) 2011/65/EU (RoHS) 2012/19/EU (WEEE) 1999/519/EC
Dimensions (L x H x D)
94 x 116 x 35 mm
Weight
130 g