ZigBee bidirectional wireless power meters with current transformer for single phase lines up to 15 kW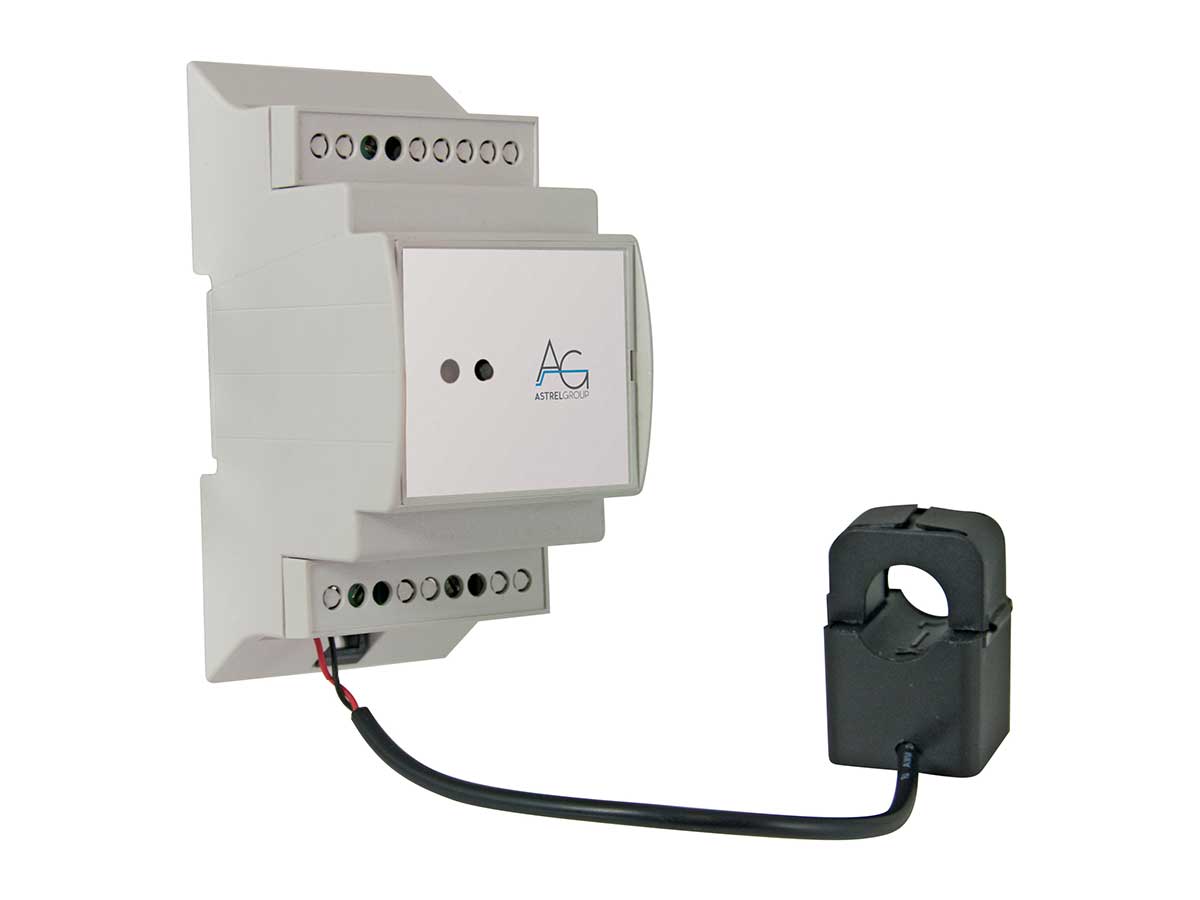 Main technical specifications
ZigBee bidirectional wireless power and energy meter
Max power measurement: 15 kW single phase
Split core current transformer included
Digital output for controlling an external relay
Router function within the ZigBee wireless network
Applications
Building automation and industrial control systems
Energy monitoring and management
Description
Wireless energy meter for measuring the power of a load / single phase line up to 15 kW using a split core current transformer (TA)
In industrial applications, the device can be used to monitor a production line or a lighting line inside or outside a section.
The device is fitted with a digital output for controlling an external, high power relay.
Thanks to continuous power, the device can also function as a ZigBee signal repeater and as a parent device for battery powered sensors.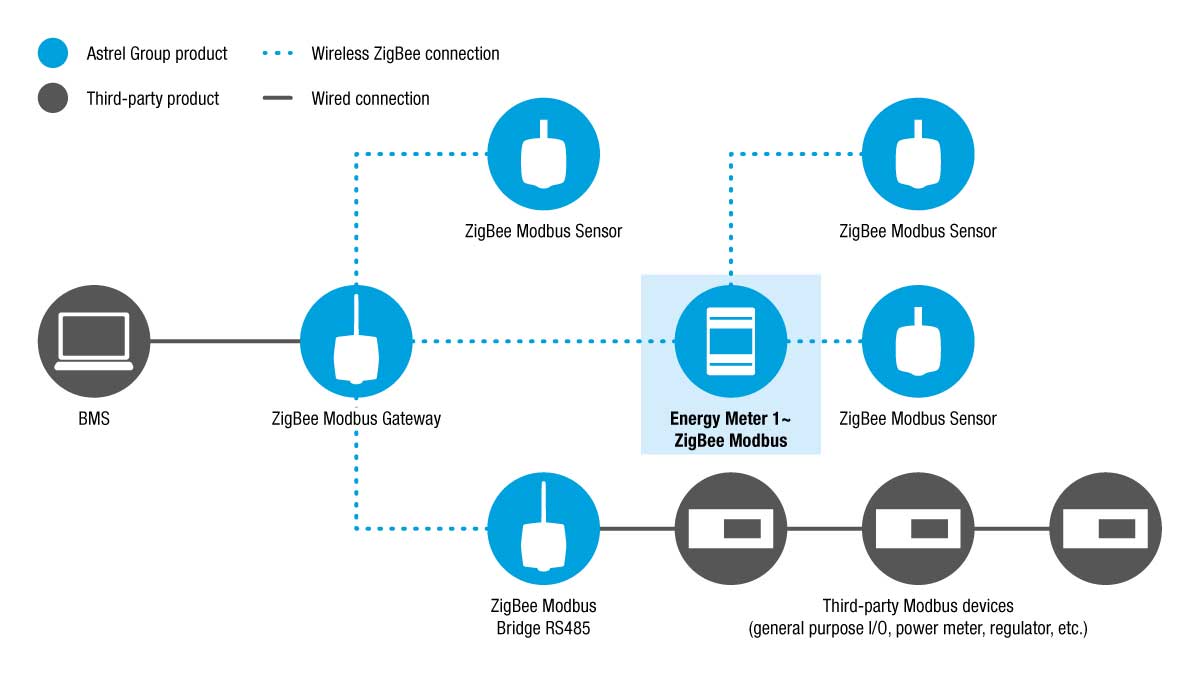 | Image | Code | Description |
| --- | --- | --- |
| | ZR-HM.D-M | Energy Meter 1~  for one single phase line up to 15 kW – Modbus |
General specifications
Chip Ember EM3587
Compatible with IEEE 802.15.4
Stack EmberZnet 5.3.1 (ZigBee PRO)
Modbus / RTU
Radio specifications
Frequency: 2405 MHz to 2480 MHz
Modulation: DSSS
Nominal transmission power: 2 mW (3 dBm)
Receiver sensitivity: -95 dBm
Antenna
Radio range: 50 m outdoor; 20 m indoor
Power supply
90 to 250 Vac; 1 W; 50 to 60 Hz
Max current
15 kW
Status display
1x LED indicator
Sampling / data transmission time
20 seconds (default)
Measurements
Bidirectional active power [W]
Bidirectional energy [Wh]
Connections
Screw terminals (5.08 mm pitch)
Inputs
Input for measurement with TA
Digital outputs
Auxiliary relay, 230 Vac 10A max (pure resistive)
Current transformer (included)
100 / 33 mA; internal diameter 15 mm
Mounting
DIN rail
Ambient parameters
Operating conditions: -10 to +60 °C; <80% R.H. n. c.
Storage conditions: -20 to +70 °C; <80% R.H. n. c.
Degree of protection
IP20
Insulation
Class II
Conformity
Directives 2014/53/EU (RED) 2011/65/EU (RoHS) 2012/19/EU (WEEE) 1999/519/EC
ETSI EN 300 328; ETSI EN 301 489-1; ETSI EN 301 489-17; EN 61326-1; EN 61010-1; EN 62479
Dimensions (L x H x D)
53.5 x 110 x 62 mm
Weight
155 g